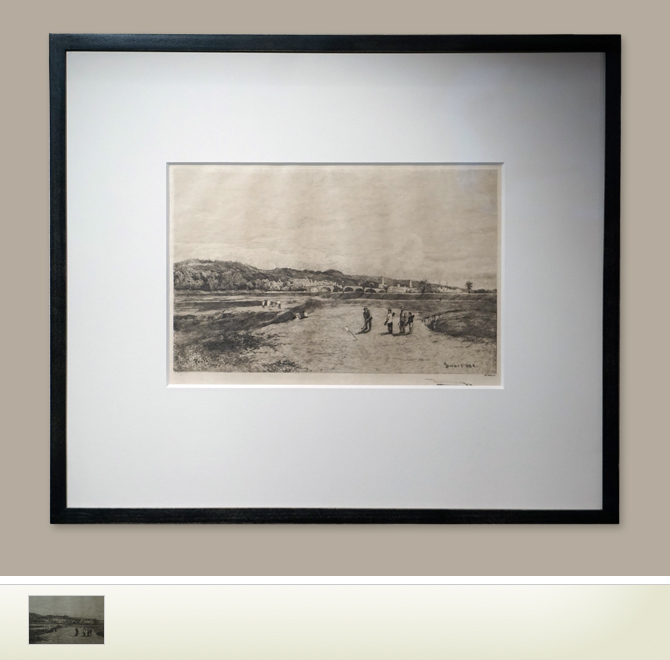 Smart, John - Perth
An original 1893 engraving/etching by George Aikman, A.R.S.A., from the original water color drawings with remarques by John Smart, RSA, Edinburgh, Scotland (1838-1899). This etching was published in the rare 1893 book "A Round Of The Links - The Golf Greens of Scotland" Depicted are golfers playing a round with the city of Perth and Perth Bridge in the background.
John Smart was a Scottish landscape painter. Smart played golf at Leith Links. Original water colors by John Smart are some of the most rare and highly prized collectibles in the golf art world. Mr. Smart produced a limited number of paintings of the great golf courses of Scotland. He is now perhaps best known for his early paintings of golf courses in Scotland, "The Golf Greens of Scotland".
The book in which the engravings were originally compiled was the fruit of both painter John Smart and his fellow Edinburgh dweller George Aikman (1830-1905). The two men embarked on a nationwide tour to capture the iconic imagery of Scotland's premier courses. Sadly, not all the courses illustrated survive today, which renders the collection of historical value.
Etching measures approx. 9" x 12"
Framed 19 1/2" x 17"
Item: ASA210P