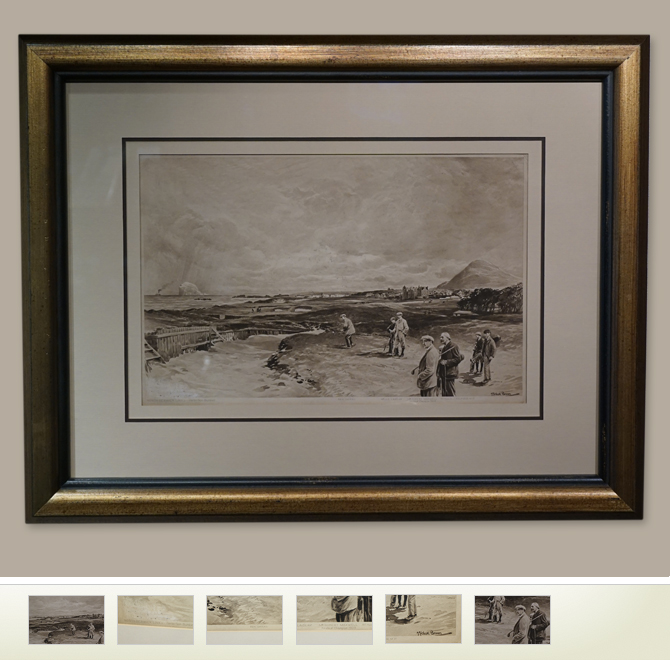 Brown, Michael - North Berwick Links, Perfection Bunker
Perfection refers to the name of the 14th hole at North Berwick. Shown in the picture are:
Ben Sayers - Club maker and golf course architect
Johnny Laidlay - British Amateur champion in 1889 and 1891
Robert Maxwell - British Amateur champion in 1903 and 1909
Arthur Balfour - Career politician and Prime Minister from 1902-1905
James Michael Brown (1853-1947) a land and seascape artist whose passion for Golf was transposed to his art. Michael Brown created the artwork for the LIFE ASSOCIATION OF SCOTLAND Calendar.
Golf has been the subject of numerous calendars – mainly promotional. However, for the avid collector, the most sought-after calendar has to be those published for the Life Association of Scotland between 1892 and 1916. The quality of the illustrations is excellent and covered famous players, championships and matches of the period. All but the first two are the artwork of J. Michael Brown, but it is said that 1908 and 1909 are out of character. Few of the calendars have survived intact.
Framed Dimensions: 23.5" x 18.5"
Item: ASP120