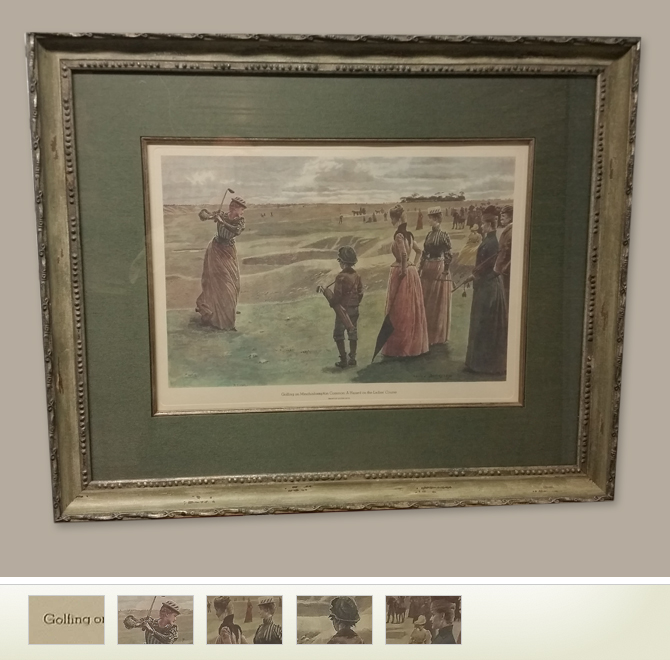 After Davis, Lucien - Golfing on Minchinhampton Common
Golfing on Minchinhampton Common: A Hazard on the Ladies' Course After the drawing by Lucien Davis (1860-1951)
Davis won a bronze medal at the Universal Exposition in Paris in 1900. His only golf print was painted in 1890, first published in the Illustrated London News and reprinted in color in 1977." -Olman's Encyclopedia of Golf Collectibles (1985), p. 159.
The Old Course on Minchinhampton Common was the original "links" set out in 1889 needing a "high" degree of skill, strength, judgement and patience; the people of Gloucestershire are fortunate in having a lovely and extensive common for their golf". Words that have been taken from an article in "The Illustrated London News" dated August 23rd 1890, but remain as relevant today. Set on a hillocky high plateau, donated to the populace by merchants who had made a fortune out of wool, with wonderful views across the "Stroud valleys", there are some marvellous holes that are a real test of golf.
Framed Dimensions: 28" x 23"
Item: ASA239