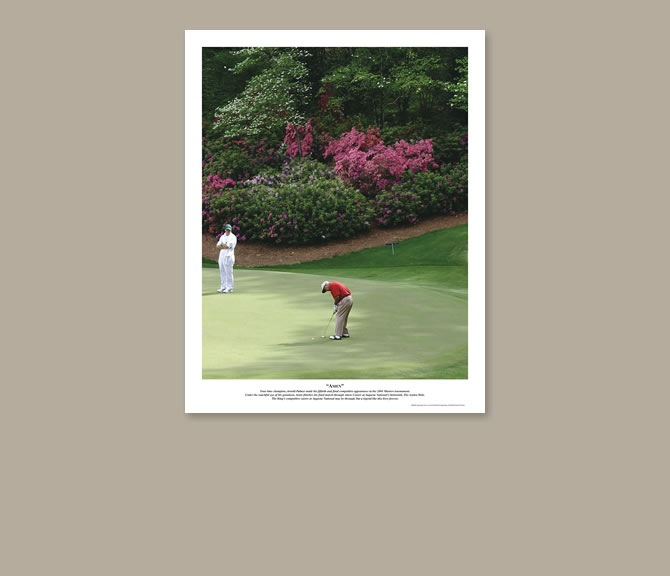 Palmer, Arnold - "Amen"
Four time champion, Arnold Palmer made his fiftieth and final appearance at the 2004 Masters tournament. Under the watchful eye of his grandson, Arnie finishes his final march through Amen Corner at Augusta National's thirteenth, The Azalea Hole.
The King's competitive career at Augusta may be through, but a legend like this lives forever.
A licensed product of the Arnold Palmer Enterprises and AP/Wide World Photos.
Image size: 16" X 20"
Item: 33006