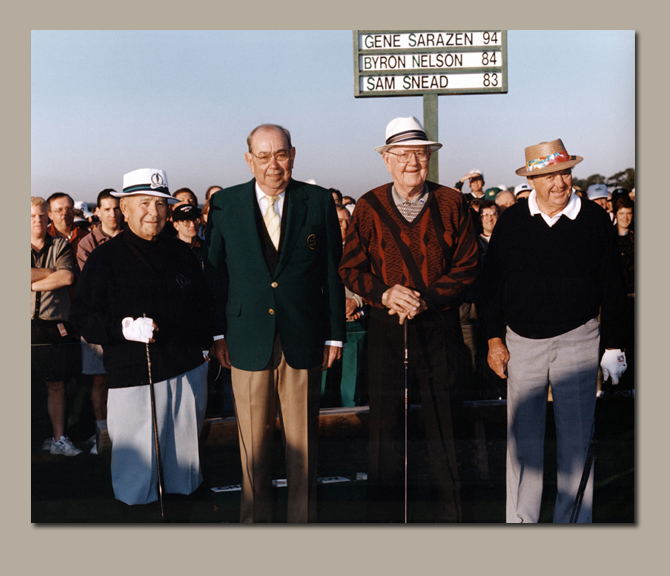 "The Starters" - Sarazen, Nelson & Snead
Gene Sarazen, Byron Nelson & Sam Snead - three of golf's great champions also came to be known as "the Starters". Since 1963, a Masters custom in most years has been to start the tournament with an honorary opening tee shot at the first hole, typically by one of golf's legendary players. Byron Nelson and Gene Sarazen started in 1981, and were then joined by Sam Snead in 1984. This trio continued until 1999 when Sarazen died, while Nelson stopped in 2001. Snead hit his final opening tee shot in 2001, a year before he too died.
This 11" x 14" historic, color photograph is available unframed.
Item: PMCS