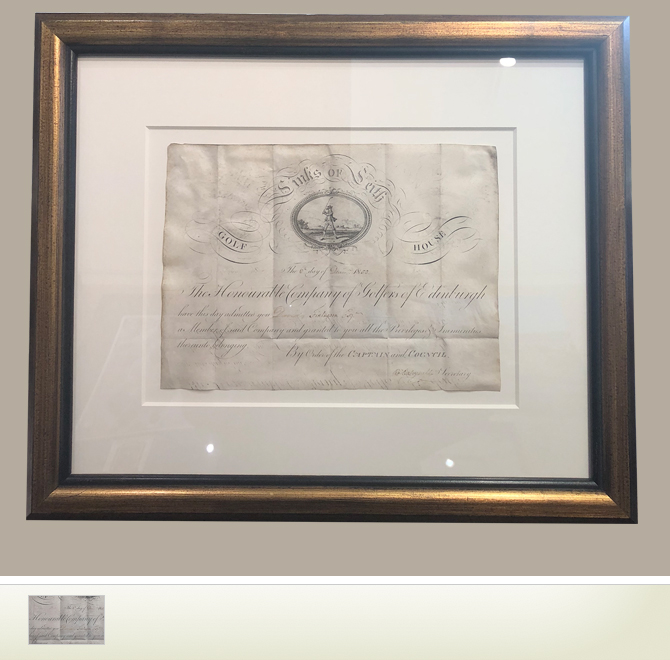 Leith Membership Certificate
Membership Certificate, 1800; Honorable Company of Edinburgh Golfers. Presented to David Finlayson Esq.
Printed on processed goatskin, there are fewer than 2 dozen of these important documents recorded. The art work employed in the layout of this fine certificate is unique and historic, as the 'logo' is the art used as the decoration on a fine Chinese ceramic bowl at Muirfield, and dating to the late 1700s.
One of these membership certificates from the Honorable Company is a centerpiece for any fine collection.
Framed Dimensions: 22" x 18.5"
Certificate: 14" x 10"
Item: TGC-T001