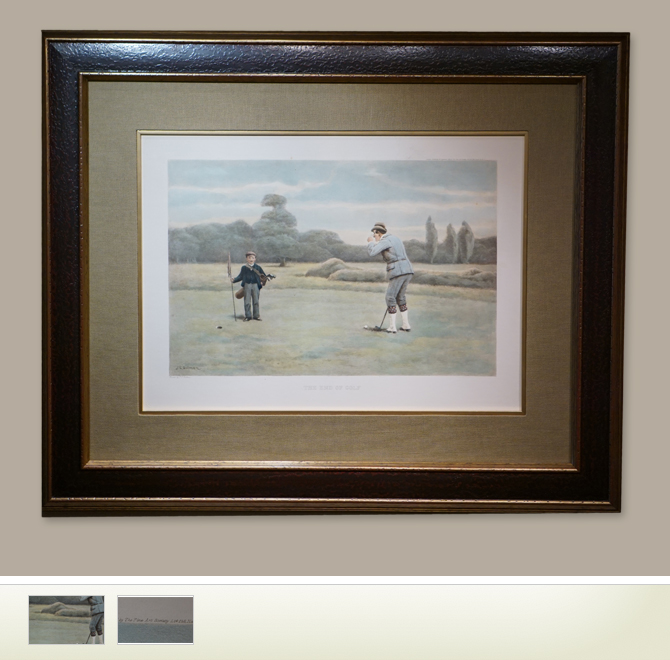 Dollman, John C. - "The End of Golf" Antique Print
John Charles Dollman (1851-1934) originally painted this lovely work featuring a golfer staring hard at the hole through his bifocals while his caddy looks on. This vibrant color print after the original is from 1899.
John Dollman was born in Hove on 6 May 1851 and moved to London to study at South Kensington and the Royal Academy Schools, after which he set up a studio at Bedford Park, London. He exhibited at the Royal Academy from 1870 to 1912, and was elected RWS (Member of the Royal Watercolour Society) in 1913. Dollman was also an illustrator, working in black and white or colour for magazines such as the Graphic during and after the 1880s. Some of his early work has been said to have influenced Van Gogh. Dollman's works are in the collections of various galleries and museums.
Framed Dimensions: 37"w x 30 3/4" h
Framed Dimensions: 37"w x 30 3/4" h
Item: ASA571