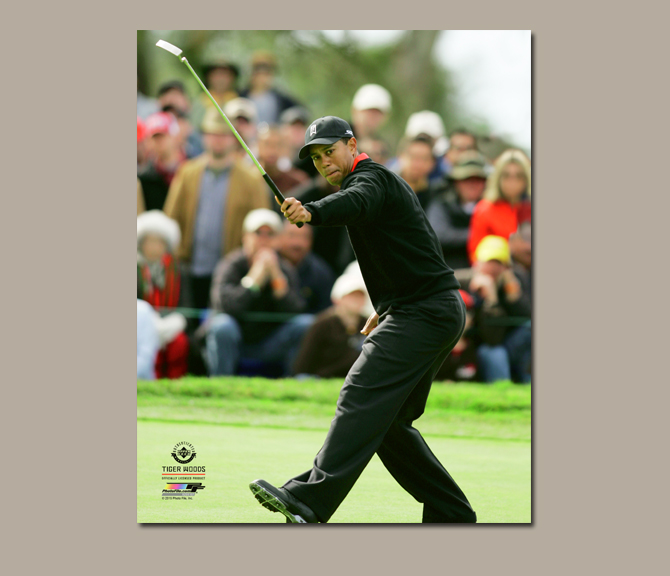 Woods, Tiger - 2007 Buick Invitational
Tiger Woods began 2007 with a two-stroke victory at the Buick Invitational for his third straight win at the event and his seventh consecutive win on the PGA Tour. The victory marked the fifth time he had won his first tournament of the season. With this win, he became the third man (after Jack Nicklaus and Sam Snead) to win at least five times in three different events on the PGA Tour (his two other events are the WGC-Bridgestone Invitational and WGC-CA Championship). He earned his second victory of the year at the WGC-CA Championship for his third consecutive and sixth overall win at the event. With this victory, he became the first player to have three consecutive victories in five different events.
This striking stretched canvas image captures Woods' at the 2007 Buick Invitational. Offered in 5 different sizes and featuring a box frame design, it's ready to hang on your wall!
Additional shipping charges will apply for the 24"x30"
32"x40"
40"x50"
stretched canvas pieces. We'll contact you after your order is placed or please call 800.449.4097 for more information.
Item: PFTW07BI