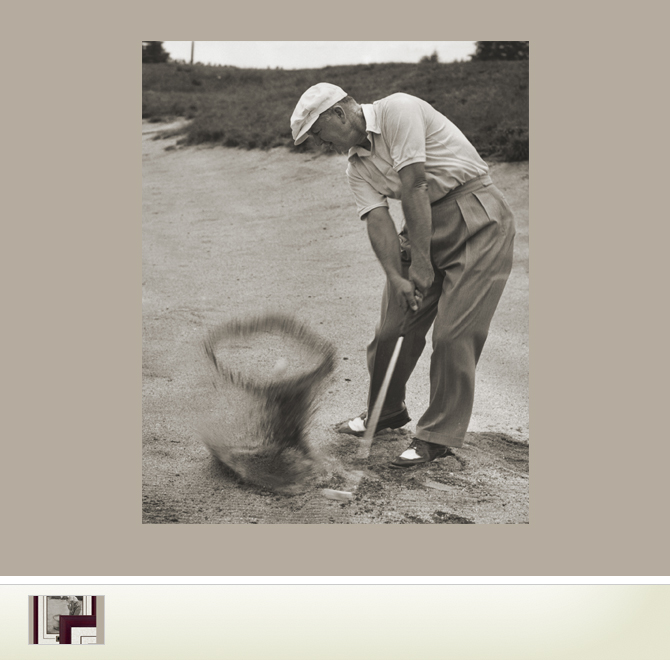 Nelson, Byron - 11x14 Photograph
What looks remarkably like a smoke ring is actually a ring of sand around the golf ball as Byron Nelson blasted his way out of a trap during the Palm Beach Championships at Meadow Brook club in Westbury, Long Island NY, 1953.
This 11" x 14" black and white historic photograph has a sepia tone and is available unframed or framed in a cherry finish with double matting and a gray parchment background and engraved brass title plate.
Framed outside dimensions are 18" x 22".
Item: PNSR