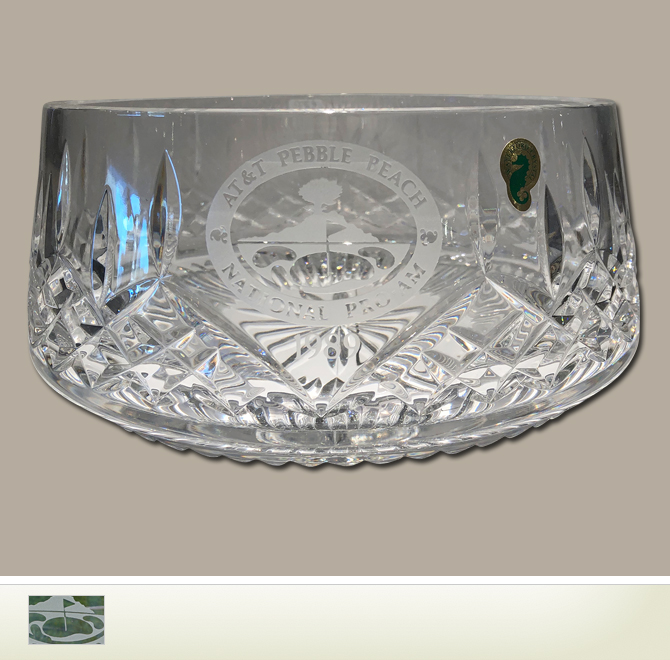 1989 AT&T Pebble Beach National Pro-Am Waterford Crystal Bowl
The AT&T Pebble Beach Pro-Am is a professional golf tournament on the PGA Tour, held annually at Pebble Beach, CA. The tournament is typically held during the month of February on three different courses, currently Pebble Beach Golf Links, Spyglass Hill Golf Course, and Monterey Peninsula Country Club.
The event was originally known as the Bing Crosby National Pro-Amateur, or just the Crosby Clambake. After Crosby's death in 1977, the tournament was hosted by his family for eight years. The Crosby name was dropped after the 1985 event, and AT&T Corporation became the title sponsor in 1986.
This handsome Waterford Crystal bowl from the 1989 AT&T Pebble Beach Pro-Am is in near mint condition.
10" dia. x 4" t
Item: M082