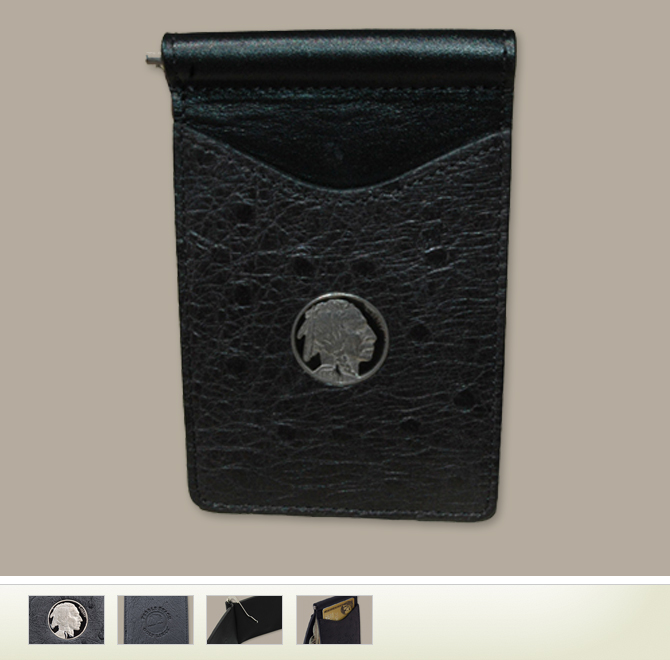 1919 Pebble Beach Money Clip Wallet
This handsome ostrich skin wallet contains an inside clip for your money as well as two convenient outside pockets for your credit cards and business cards. The outside of the wallet features a genuine, enameled Indian (Buffalo) nickel from 1919 commemorating the year Pebble Beach Golf Links opened, and on the back side of the wallet the world renowned Pebble Beach logo -- the Lone Cypress, has been stamped into the leather.
Measures 4 3/8" x 2 3/4"
Item: MC5BPB