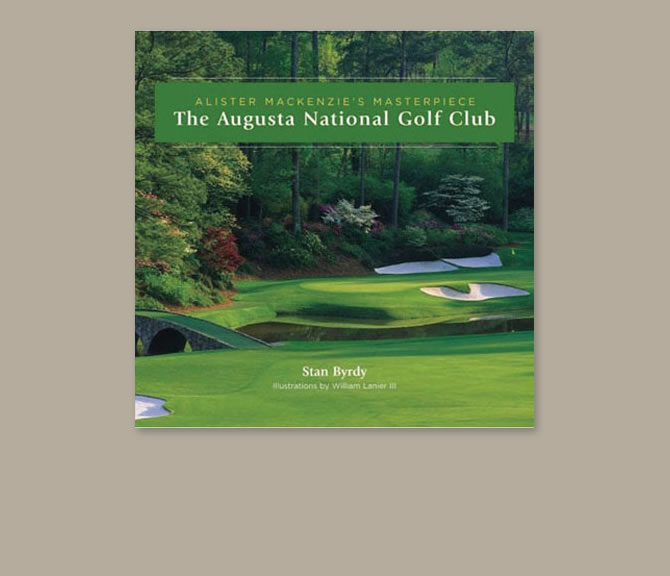 The Augusta National Golf Club
Hardcover: 224 Pages
About The Book:
Doctor of medicine and World War II camouflage expert, Alister MacKenzie later came to design golf courses, which he transformed into an art form. Drawing upon his military background, MacKenzie incorporated design features seamlessly with the natural lay of the land. In 1931, MacKenzie teamed with golf legend Bobby Jones to design the game's ultimate test, the Augusta National Golf Club. Working together, they created a design so ingenious that it continues to be one of the world's most intriguing and challenging courses more than 75 years later. MacKenzie and Jones's design concepts are coupled with rare photos and early illustrations of the Augusta National Golf Club to give the reader a unique look at MacKenzie's "masterpiece" and the most memorable moments on its holes from the Masters competitions.
This wonderful coffee-table book has it all: the course, its construction and alterations over time. Learn how the course evolved since it first hosted the Augusta National Invitational in 1934, and how much of the original design has held up over the years. There are side-by-side renderings of each hole circa 1930s and present for comparison, words of wisdom from past champions, and numerous vintage photographs. Includes the complete architectural history of each hole, the philosophies of course creators Alister MacKenzie and Bobby Jones, and some of the great Masters Tournament highlights.
Those who love golf, Augusta National, and the Masters will delight in this book.
Item: B1480