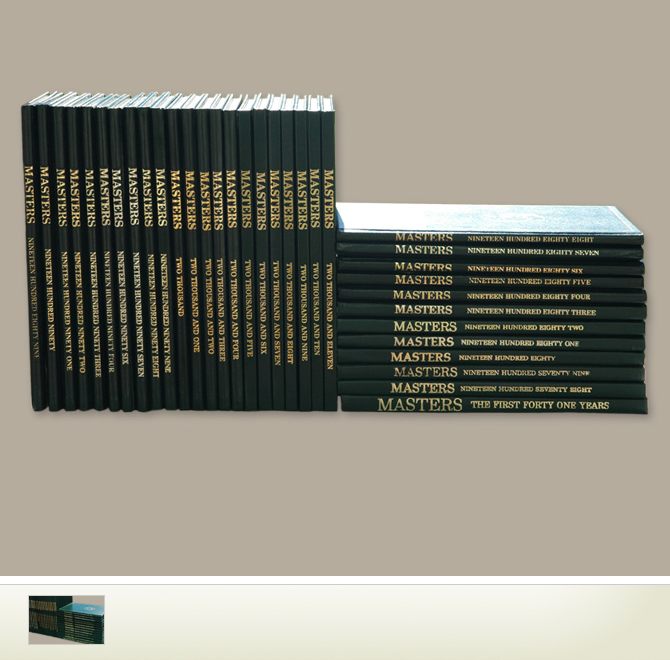 Complete Set of Masters Annuals: 1934 - 2019
Each hardcover book of this complete set of Masters annuals contains photos and detailed reviews for each day of the Masters tournament concluding with the jacket presentation ceremony. Volume one details the first 41 years of the tournament with an individual volume created for each tournament beginning in 1978.
All books are in good condition and will prove invaluable for any one who is a fan of this prestigious and historic tournament!
Item: ASB1366