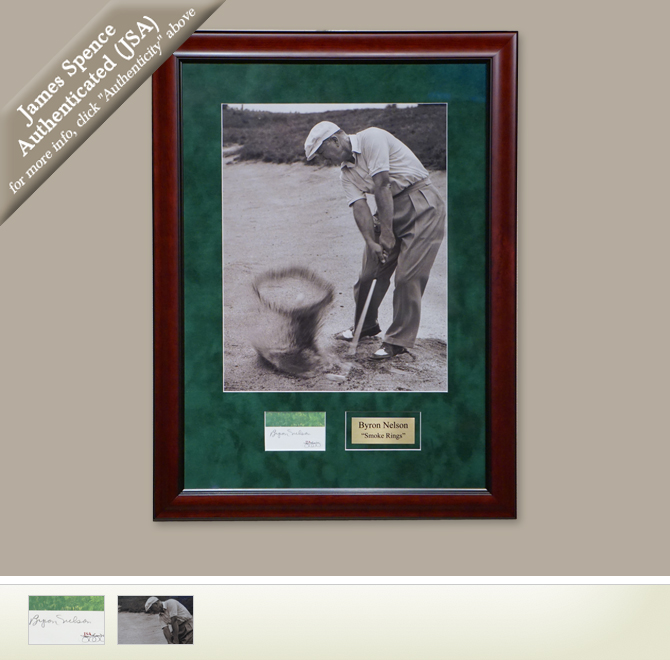 Nelson, Byron - Autograph
Regular Price $500
A Savings of $200!
Byron Nelson was considered one of the greats not only in his day but over the history of the sport winning 5 major championships. Although he won many tournaments in the course of his relatively brief career, he is mostly remembered today for having won 11 consecutive tournaments and 18 total tournaments in 1945. He retired officially at the age of 34 to be a rancher, later becoming a commentator and lending his name to the HP Byron Nelson Championship, the first PGA Tour event to be named for a professional golfer. As a former Masters champion he continued to play in that annual tournament, placing in the top-10 six times between 1947 and 1955 and as high as 15th in 1965. In 1974, Byron Nelson received the Bob Jones Award, the highest honor given by the United States Golf Association in recognition of distinguished sportsmanship in golf.
What looks remarkably like a smoke ring is actually a ring of sand around the golf ball as Byron Nelson blasted his way out of a trap during the Palm Beach Championship at Meadow Brook Club in Westbury, Long Island NY, 1953. A boldly signed autograph of Byron Nelson completes this historic piece.
Framed Dimensions: 23" x 17"
Item: ASD470