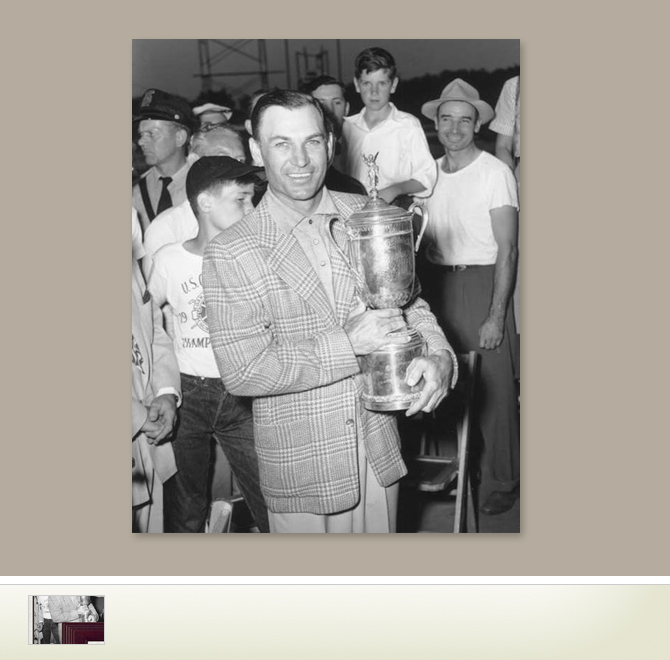 Hogan, Ben vs "The Monster"
At the 1951 U.S. Open, the architect and the golf course received more attention than the players did and the golf writers started calling Oakland Hills the "monster." Ben Hogan went to battle with the course with the same steely determination that earmarked his entire career. Upon giving him the championship trophy and gold medal Hogan accepted the spoils of his battle stating, "I'm glad I brought this monster, to its knees."
This 11" x 14" black and white historic photograph has a sepia tone and is available unframed or framed in a cherry finish with double matting and a gray parchment background and engraved brass title plate.
Framed outside dimensions are 18" x 22".
Item: PHTM