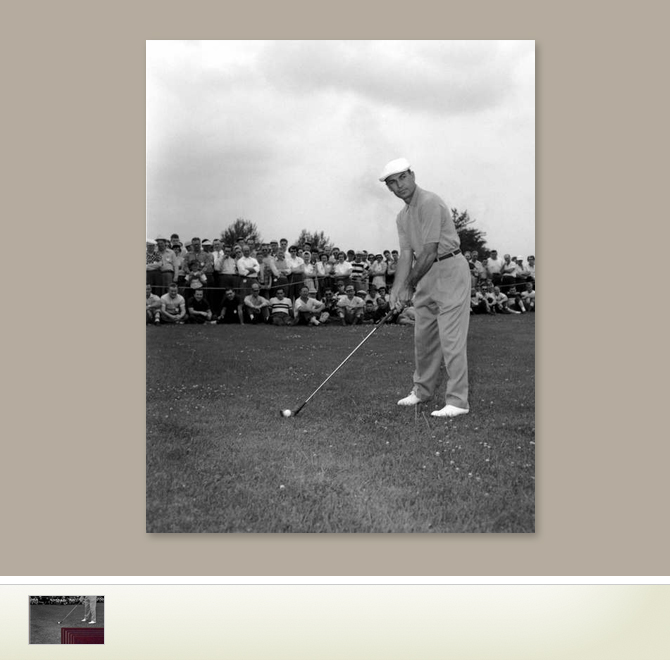 Hogan, Ben Prepares for Battle
Ben Hogan's greatness as a ball striker has always been attributed to his relentless dedication to the practice tee. Known to hit balls until dark - he perfected his craft and left fans as well as his fellow tour professionals in awe of his ball striking practice sessions - while preparing for tournament play. This wonderful 11" x 14" archival photograph of Mr. Hogan shows one of these renowned sessions as the great champion prepares for battle upon Rivera's magnificent layout.
This 11" x 14" black and white historic photograph has a sepia tone and is available unframed or framed in a cherry finish with double matting and a gray parchment background and engraved brass title plate.
Framed outside dimensions are 18" x 22".
Item: PHPB