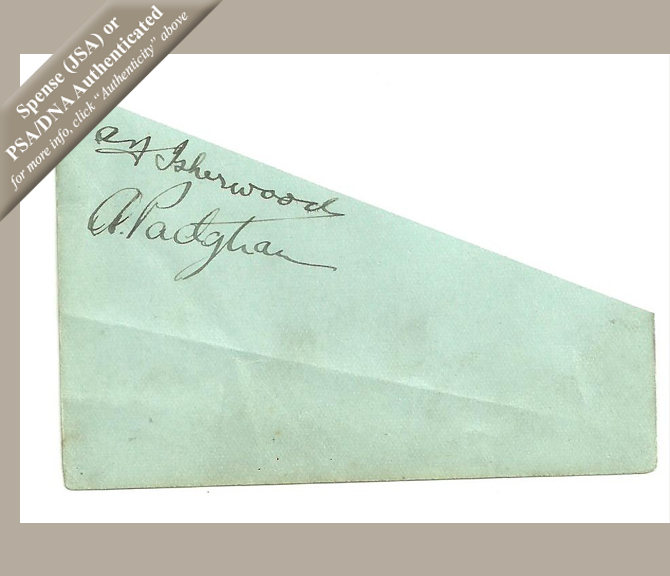 Padgham, Alf - Autograph
Born: July 02, 1906 in Caterham England
Died: March 4, 1966

Alf Padgham was one of the leading golf pros in the 1930's and 1940's. After finishing third at The Open Championship in 1934, and coming in second in 1935, Padgham won the 1936 Open at Hoylake.
Padgham played for Great Britain in the Ryder Cup in 1933, 1935 and 1937, but he lost all six of his matches. His style was considered by some to be ungainly, but was at times a brilliant putter. He lost what might have been some of his best competitive years due to World War II.
This authenticated autograph of Al Padgham is written on what appears to be a page from an autograph book. The page has been cut. The measurements of the page are approximately 4 3/8" x 3" at its widest point.
Golf Links To The Past is proud to guarantee the authenticity of every autograph we sell. In addition, we provide appropriate documentation from official licensees who have commissioned private signings or we employ the services of the two leading independent autograph authenticating companies James Spence Authentication (JSA) and/or PSA/DNA, to authenticate all other autographs.
"I often rely on the extensive autograph exemplar file of Golf Links to the Past. Without reservation, I would recommend their services." (James Spence).
Item: D1573