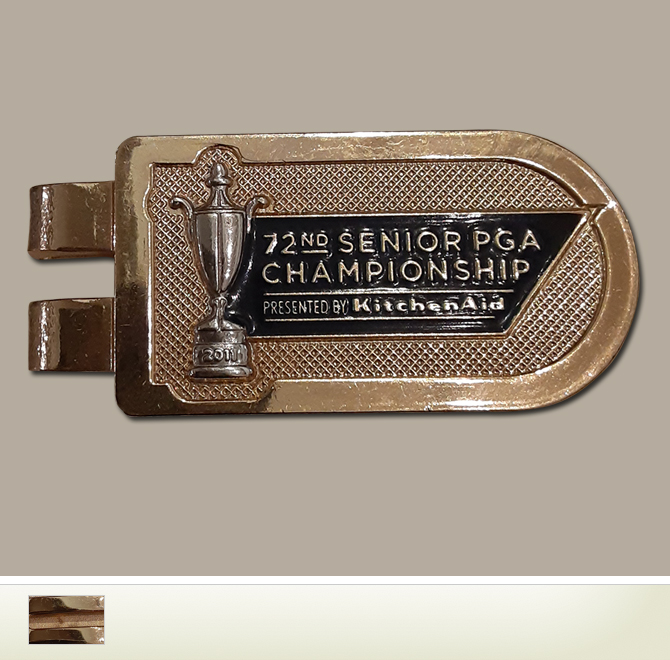 2011 Senior PGA Championship Money Clip
The KitchenAid Senior PGA Championship is considered the most historic and prestigious major championship in senior golf. The Championship was born in 1937 on the grounds of another of golf's majors, at the invitation of one of the game's greatest players. At the suggestion of renowned amateur Bobby Jones, the inaugural Senior PGA Championship was played at Augusta National Golf Club three years after the first Masters Tournament was held there.
The 2011 Senior PGA Championship was held at Valhalla Golf Club with Tom Watson beating David Eger in the playoff to win the Championship.
2 1/4" x 1"
Item: AMMC-72