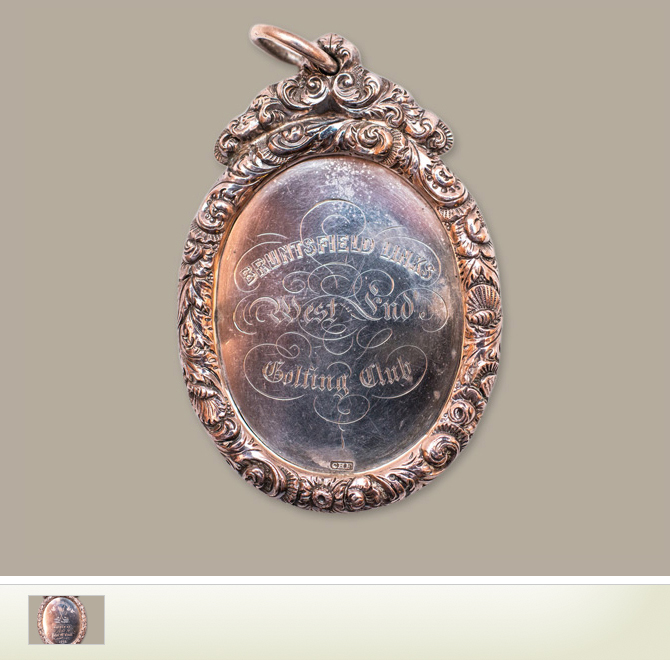 1849 Bruntsfield Championship Medal
Silver Medal, 1849, for Peter McEwan, the Winner of the Bruntsfield Championship of 1849.
Bruntsfield Links is a woodland and coastal course located in the meadow just below Edinburgh Castle. Peter McEwan, fourth generation of the famous McEwan Family of club makers, was a fine player, even at the early age of 16.
Competitions upon "The Links" were held as early as the mid-late 1700s, and continues to attracted play to this day from golfing societies from both Scotland and around the world.
This early medal, with its very elegant engraving, is a true example of the kind of dedication and sense of importance golf held in the eyes of Scotsmen.
3 1/2" x 2 3/8" x 5/16"
Item: TGC-M001