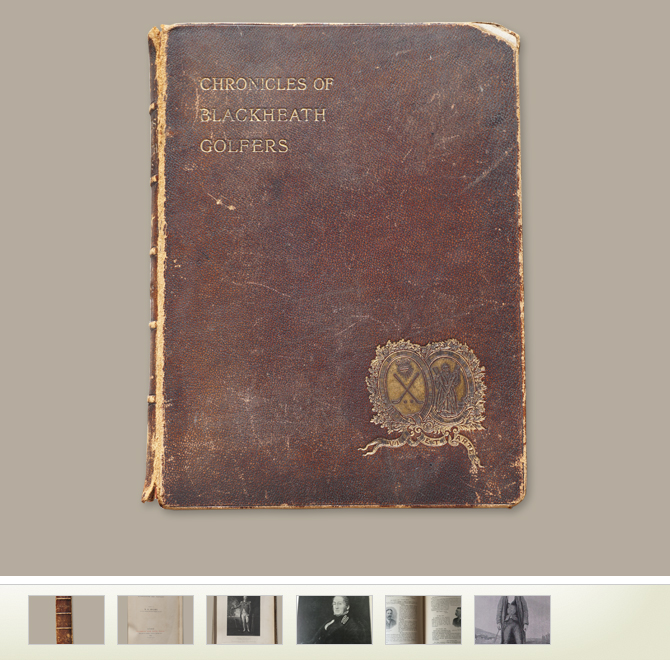 Chronicles of Blackheath Golfers with Illustrations and Portraits
Edited by W.E. Hughes; 1st edition 1897, 245 pp, illustrated with numerous plates including a frontispiece portrait of Edmund Hegen Kennard. This unique edition is completely bound in leather with the famous Royal Blackheath Golf Club crest decorations in gilt. Owned by Field Marshall Cecil Lang. A one-of-a-kind version of a very important book.
Royal Blackheath has the distinction of being the oldest golf club in the world, having been instituted in 1608. Blackheath is an area in southeast London, centered around a section of open public grassland ('the Heath') and straddling the boundary of the London Borough of Lewisham and the London Borough of Greenwich.
The club's first course consisted of just five holes on Blackheath itself, with three circuits, that is, 15 holes constituting a round. The course was extended to seven holes in 1844. The club departed the Heath in 1923, merging with Eltham Golf Club some three miles away. An important distinction to note is that Blackheath does not lay claim to being the oldest course (that would be the Old Course at St. Andrews), simply the oldest club.
Item: B103