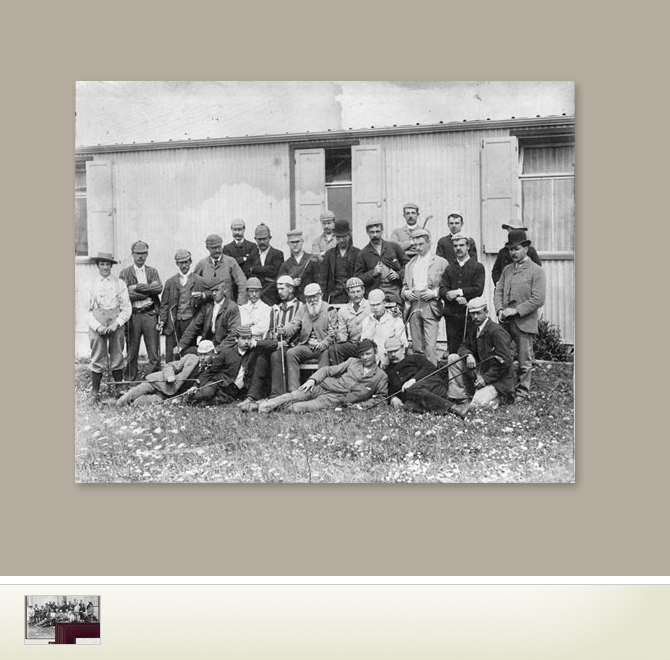 Old School Golf
Old Tom Morris is sitting on a bench surrounded by some of his contemporaries - Jack Burns seated on his right side won the Open Championship in 1888, David Brown on Old Tom's left won the Championship in 1886. Hugh Kirkaldy (3 down from Morris on the left) would win an Open at St Andrews in 1891 with his brother Andrew as the runner-up (5th left middle row). Ben Sayers from North Berwick is at Old Tom's feet and Davie Ayton is to the right. Circa 1889.
This 11" x 14" black and white historic photograph has a sepia tone and is available unframed or framed in a cherry finish with double matting and a gray parchment background and engraved brass title plate.
Framed outside dimensions are 18" x 22".
Item: PROS