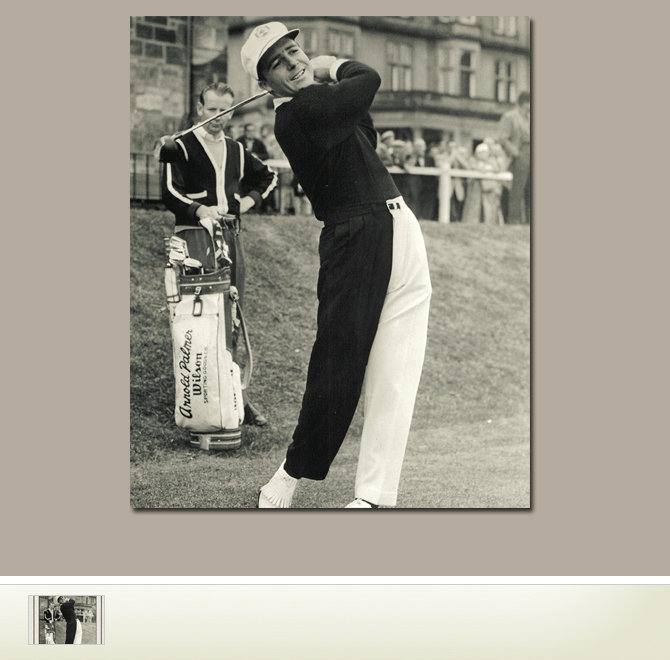 Player, Gary - 1960 Open Championship
Gary Player may not have won the Open Championship title in 1960, but he did win the respect and admiration of many when he walked onto the Old Course in St Andrews in this famous pair of pants. Mr. Player said, the pants were in support of ending apartheid -- "a quiet protest, of bringing white and black together."
This 11" x 14" black and white historic photograph has a sepia tone and is available unframed or framed in a cherry finish with double matting and a gray parchment background and engraved brass title plate.
Framed outside dimensions are 18" x 22".
Item: GPBW