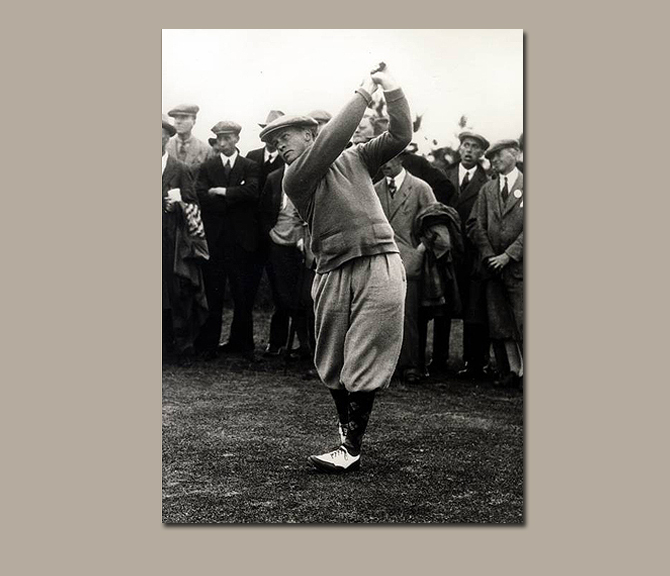 Jones, Bobby - 11 x 14 Photograph - The Perfect Round
Many pundits believe that the perfect round of golf was played this day over the Sunningdale Old Course by the great Bobby Jones in 1926 during a qualifying round for the British Open, held later that year at Royal Lytham. Mr. Jones scored 33 on the front nine and 33 on the back for a round of 66, composed of 33 stokes and 33 putts, with not a 5 on the card. The stage upon which this magical performance was played could not have been more appropriate; the Old Course at Sunningdale is a fine, traditional example of golf only a few miles from the center of London.
This 11" x 14" unframed historic photograph has a sepia tone.
Item: PJPR