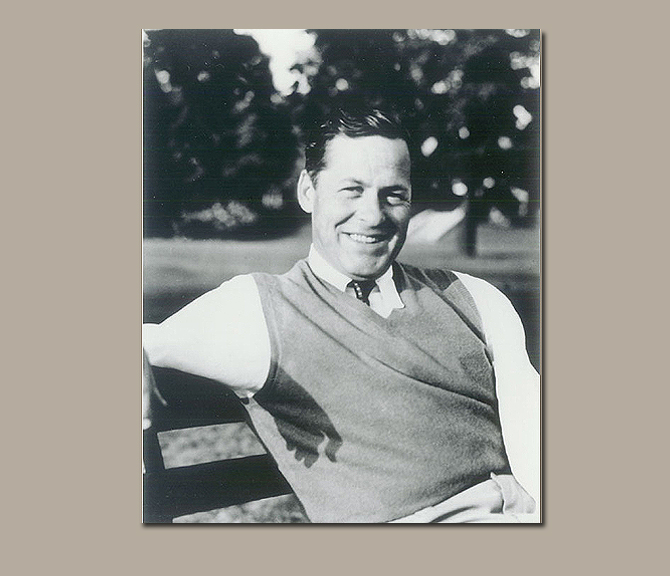 Jones, Bobby - 11 x 14 Photograph - Sitting on Augusta Bench
Following his retirement from competitive golf in 1930, and even in the years leading up to that, Jones had become one of the most famous athletes in the world, and was recognized virtually everywhere he went in public. While certainly appreciative of the enormous adulation and media coverage, this massive attention caused Jones to lose personal privacy in golf circles, and he wished to create a private golf club where he and his friends could play golf in peace and quiet. For several years, he searched for a property near Atlanta where he could develop his own golf club. His friend Clifford Roberts, a New York City investment dealer, knew of Jones's desire, became aware of a promising property for sale in Augusta, Georgia, where Jones's mother-in-law had grown up, and informed Jones about it. Jones first visited Fruitlands, an Augusta arboretum and indigo plantation since the Civil War era, in the spring of 1930, and he purchased it for $70,000 in 1931, with the plan to design a golf course on the site.
This 11" x 14" unframed historic photograph has a sepia tone.
Item: PJAB