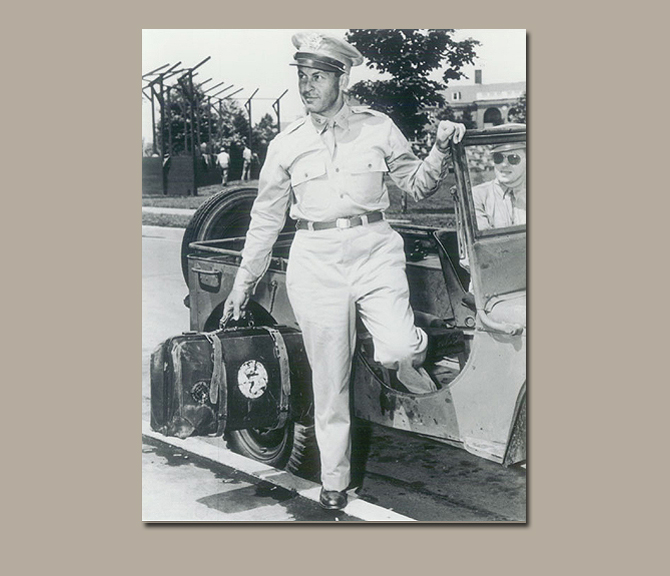 Jones, Bobby - 11 x 14 Photograph - Military Jeep
During World War II, Jones served as an officer in the U.S. Army Air Forces. His superiors wanted him to play exhibition golf in the United States, but Jones was insistent on serving overseas. In 1943 he was promoted to major and trained as an intelligence officer, serving in England with the 84th Fighter Wing, which was part of the Ninth Air Force. While in England, he made the acquaintance of General Dwight D. Eisenhower. Landing in Normandy on June 7, 1944, Jones spent two months with a front line division as a prisoner of war interrogator, reaching the rank of lieutenant colonel.
This 11" x 14" unframed historic photograph has a sepia tone.
Item: PJMJ