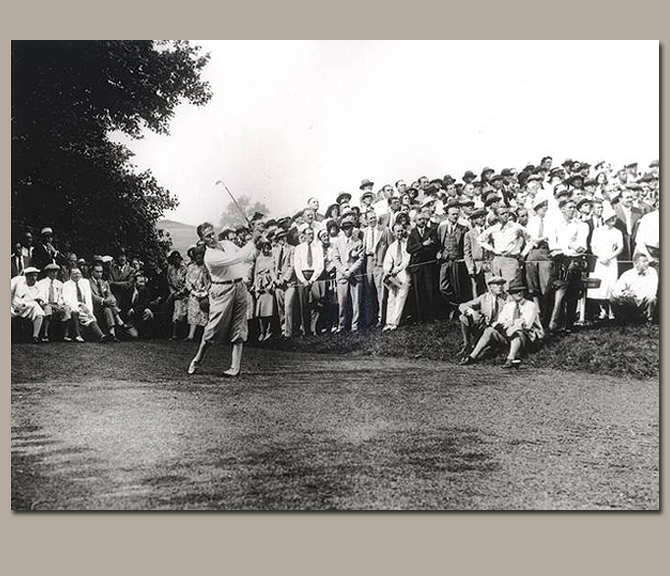 Jones, Bobby - 11 x 14 Photograph - Crowd
Bobby Jones draws a crowd as he hits this drive during the 1930 U.S. Amateur Championship. Jones always considered the early 18-hole matches to be the hardest to win, simply because the brief play allowed the opportunity for someone to get hot and forge an upset. At Merion the first round would claim Francis Ouimet, Johnny Goodman, George Voight and George Von Elm. However, Bobby would survive to face Gene Homans in the final round, defeating him soundly 8 and 7.
This 11" x 14" unframed historic photograph has a sepia tone.
Item: PJAC