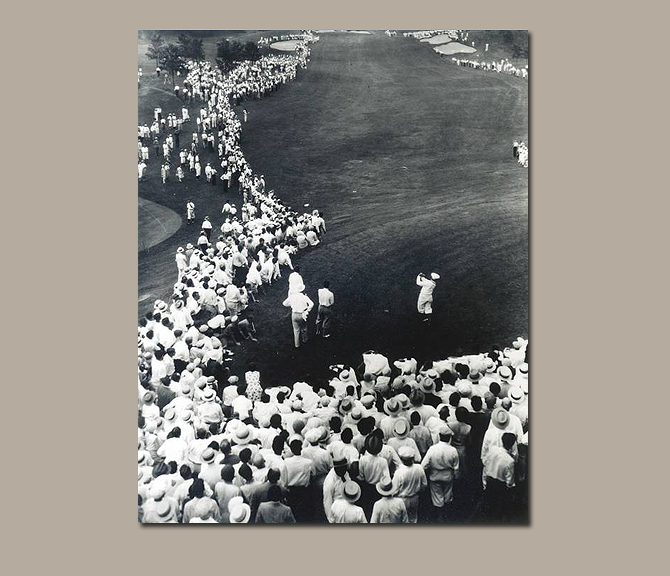 Jones, Bobby - 11 x 14 Photograph - 1930 U.S. Open
When Bobby Jones drove from the tenth tee in his final round of the 1930 U.S. Open at Interlachen the gallery lined both sides of the fairway from the tee to the green, 345 yards away. It is estimated that nine to ten thousand fans followed him that day.
This 11" x 14" unframed historic photograph has a sepia tone.
Item: PJUS