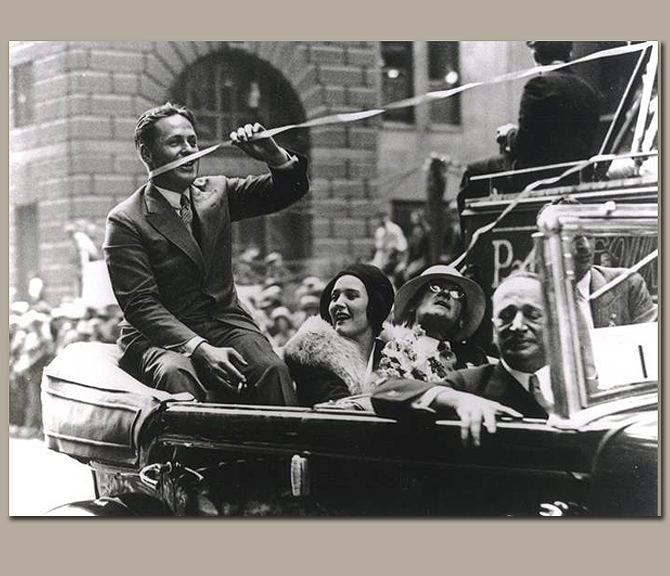 Jones, Bobby - 11 x 14 Photograph - 1930 Ticker-Tape Parade NYC
Upon returning from Britain after winning both the British Open and Amateur Championships, Bobby Jones was welcomed with a ticker tape parade up Broadway in New York City. Bobby Jones was the only person ever accorded two ticker tape parades up the famous street.
This 11" x 14" unframed historic photograph has a sepia tone.
Item: PJTT