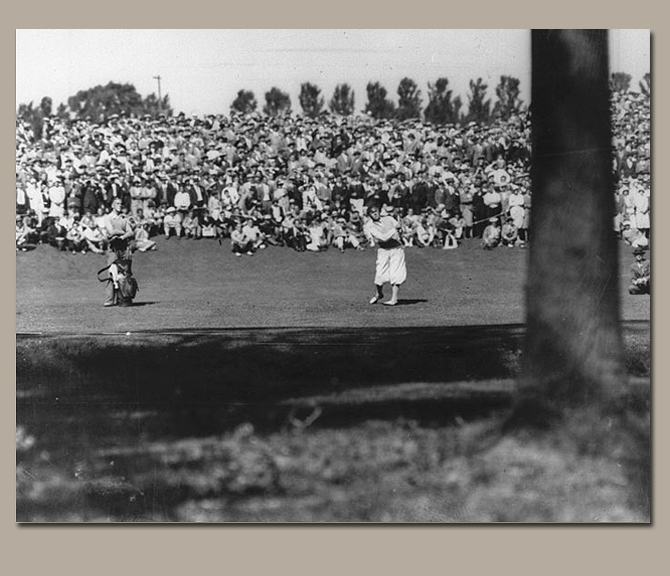 Jones, Bobby - 11 x 14 Photograph - 1930 U.S. Amateur
Bobby Jones used a spade mashie for his last full shot in competition to the 11th hole at Merion during the 1930 U.S. Amateur. He closed out the match 8 and 7 and made history by accomplishing the Grand Slam.
This 11" x 14" unframed historic photograph has a sepia tone.
Item: PJBT