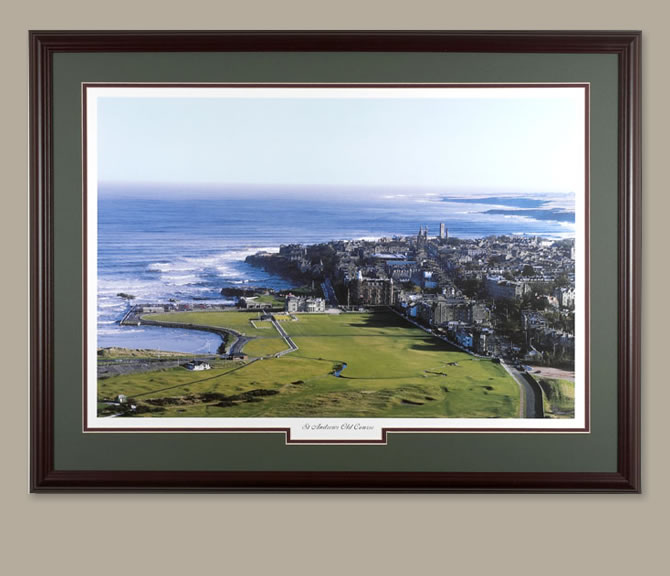 St Andrews & The Old Course - Aerial View
Unframed Print Dimensions: 25" x 16 3/4"
Framed Dimensions: 33 1/2" x 25 3/4" Mahogany
St Andrews is the home of golf. The game has been played here since at least 1457 when it was popular enough for King James II to ban it on the grounds that it interfered with archery practice. Since that time golf has become hugely popular, but St Andrews still remains the birthplace and the center of modern golf.
This striking aerial view of the Old Course and city of St Andrews is captured by photographer Iain Lowe. As a resident of St Andrews, Iain Lowe experiences the climatic changes of sea and sky that make St Andrews a mystical place. This aerial view shows the incredible integration of city, sea and links that makes a visit here a memory that's forever savored.
From his studio in St Andrews, Scotland, Iain Macfarlane Lowe has built upon his reputation as one of the world's most respected golf course photographers. He travels extensively throughout the British Isles in a constant quest to snap the perfect photograph — shooting and re-shooting golf's legendary courses.
Item: 32001