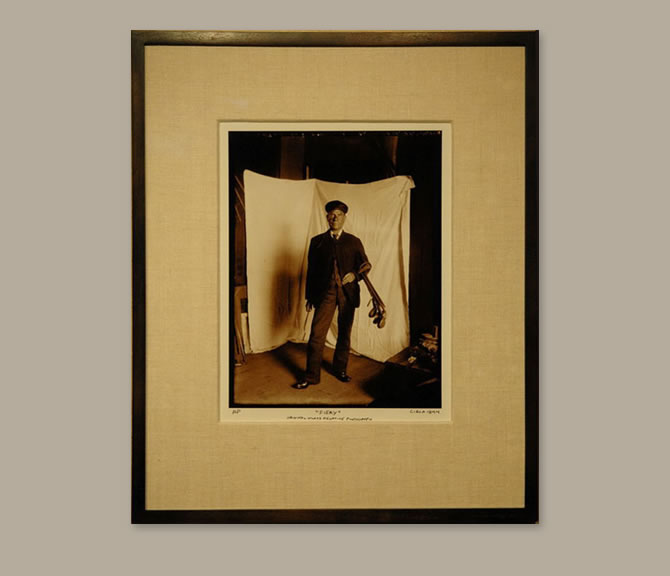 Fiery Original Glass Negative Photo
This striking 1st generation photograph was printed from the original glass negative of renowned Musselburgh caddy John Carey — known more affectionately as "Fiery" because of his reddish/copper colored complexion. The original studio session, which generated the negative used to hand print this photograph, was held at Sandwich and was commissioned by artist John McClymont for his 1898 painting entitled "Fiery."
The legendary caddy is seen standing against a white cloth, holding a bag of clubs under his left arm — the preferred way to carry clubs prior to the advent of the carry bag. Even after the bags popularity, many caddies chose to continue carrying clubs in this fashion. Carey is attired in his Balmoral bonnet — an article of clothing that it is said he was never seen without.
This photograph was hand-developed from the original glass negative in a dark room by a master printer, an artistic process that with the advent of digital printing is all but lost. Limited to just 5 artist proofs and 50 hand-numbered images — this extraordinary investment grade photo will only increase in beauty and value with the passage of time.
Framed Dimensions: 17" x 20.5"
Item: ASC421