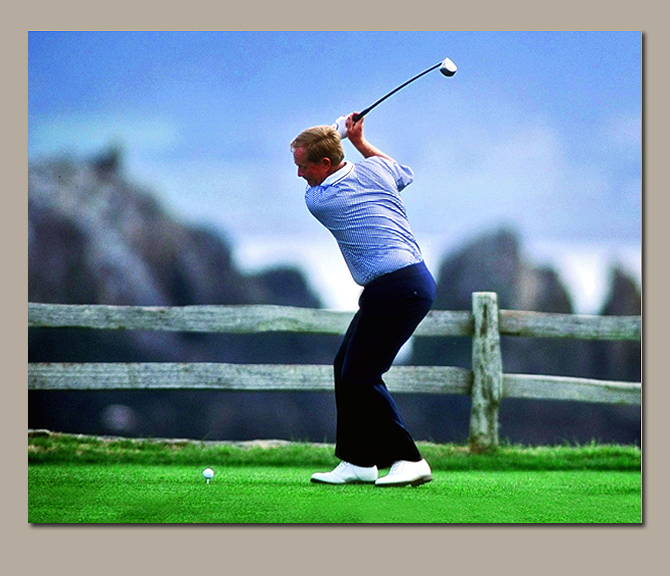 Nicklaus, Jack 1993 AT&T Pebble Beach Pro-Am
Founded in 1937 by entertainer Bing Crosby the Crosby Pro-Am was almost as much a friendly gathering as a tournament. Over the years, the tournament was nicknamed "the Crosby Clambake." The first tournament was only one round in duration; it went to two rounds from 1938-1942; then to three rounds in 1947; and four rounds in 1958. The Crosby name was dropped after the 1985 event, and AT&T Corporation became the title sponsor in 1986. It is the most popular pro-am involving celebrities in the tour's history. The tournament is played over three courses in Pebble Beach, CA., with the final round always at Pebble Beach Golf Links.
Jack Nicklaus was a back-to-back champion when he won the tournament in 1972 & 1973. Nicklaus is shown here at the 1993 Pro-Am hitting a tee shot.
This 11" x 14" historic, color photograph is available unframed.
Item: PNTS