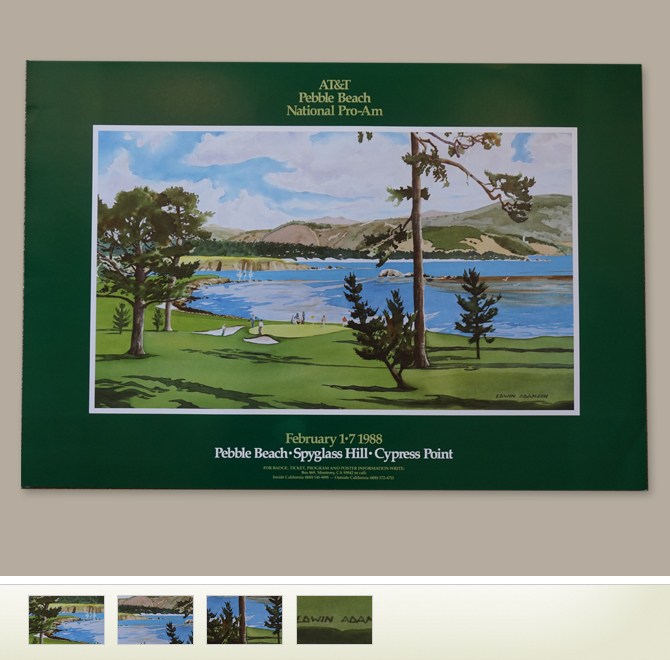 1988 AT&T Pebble Beach National Pro-Am Poster
This unframed AT&T Pebble Beach National Pro-Am poster features the 18th hole at Pebble Beach by Edwin Adamson.
Edwin Adamson (1930-2007) was an alumnus of Hamlin University and the University of Minnesota, Adamson maintained his interest as an amateur watercolorist while pursuing a military career. Retiring with honors in 1978, he expanded his interest in painting and was elected a member of the Carmel Art Association in 1986. For the remainder of his life, he continued to paint and exhibit successfully.
Unframed Dimensions:  20" x 29"
Item: CG150