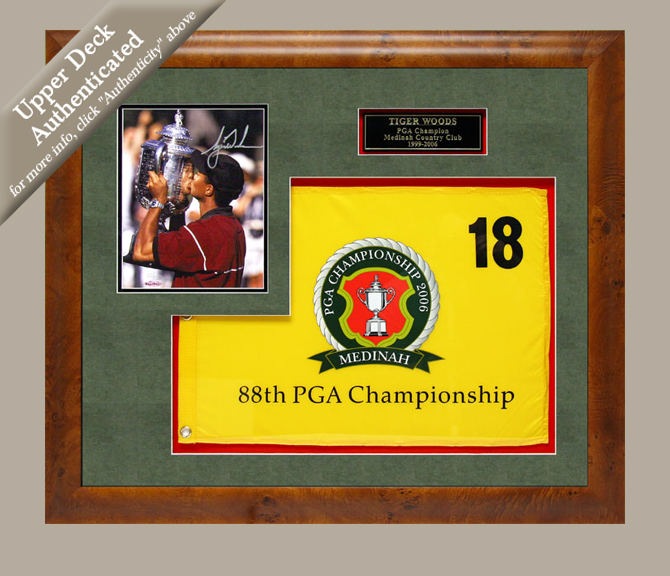 Woods, Tiger - Autographed Photo
Tiger loves Medinah! He has won the PGA Championship at Medinah the last two times it has played host - in 1999 and 2006. This archivally framed piece displays a commemorative flag from the 2006 Championship and an autographed, limited edition photograph of Tiger kissing the Wannamaker Trophy in 1999.
Upper Deck commissioned Tiger to sign just 100 of these hand numbered photos. A certificate from Upper Deck will accompanies each piece.
Framed Dimensions: 32" l x 27" t.
Item: ASM1186