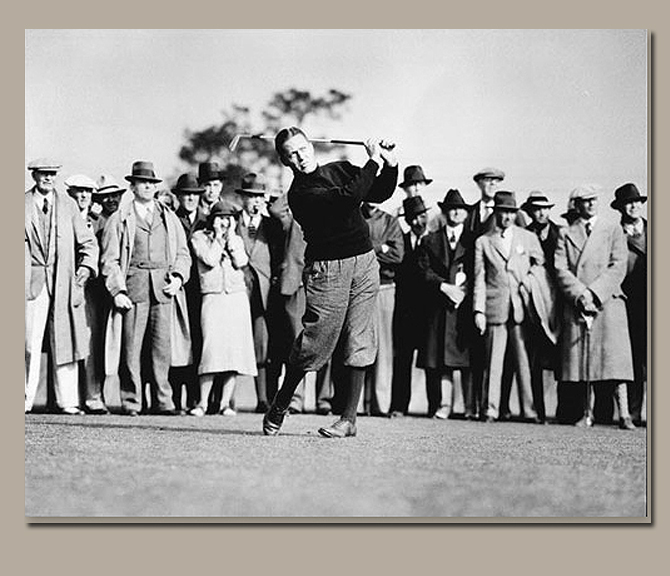 Jones, Bobby - 11 x 14 photos
Bobby Jones once said of tournament play, "In order to win, you must play your best golf when you need it most, and play your sloppy stuff when you can afford it. I shall not attempt to explain how you achieve this happy timing."
This 11" x 14" unframed historic photograph has a sepia tone.
Item: PRGS