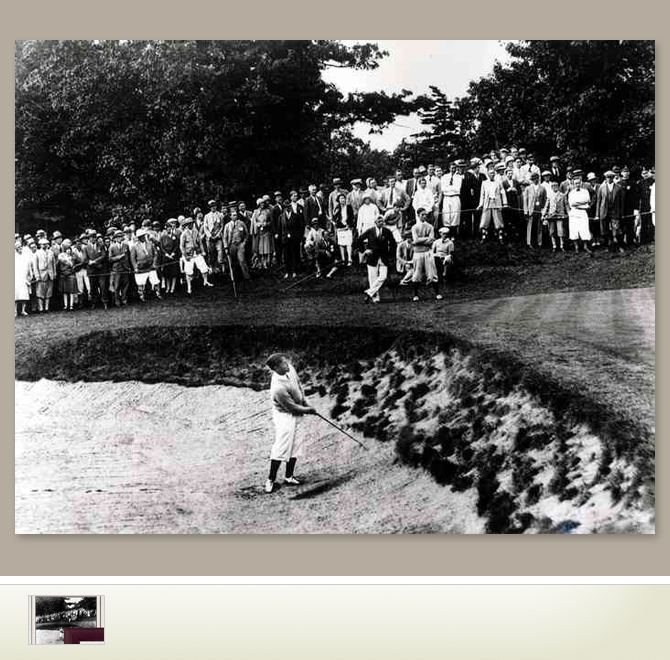 Jones, Bobby - 11 x 14 Photograph - from the Bunker
Bobby Jones was known to have said, "The difference between a sand trap and water is the difference between a car crash and an airplane crash. You have a chance of recovering from a car crash." However, Mr. Jones usually recovered quite nicely.
This 11" x 14" black and white historic photograph has a sepia tone and is available unframed or framed in a cherry finish with double matting and a gray parchment background and engraved brass title plate.
Framed outside dimensions are 18" x 22".
Item: PJFB