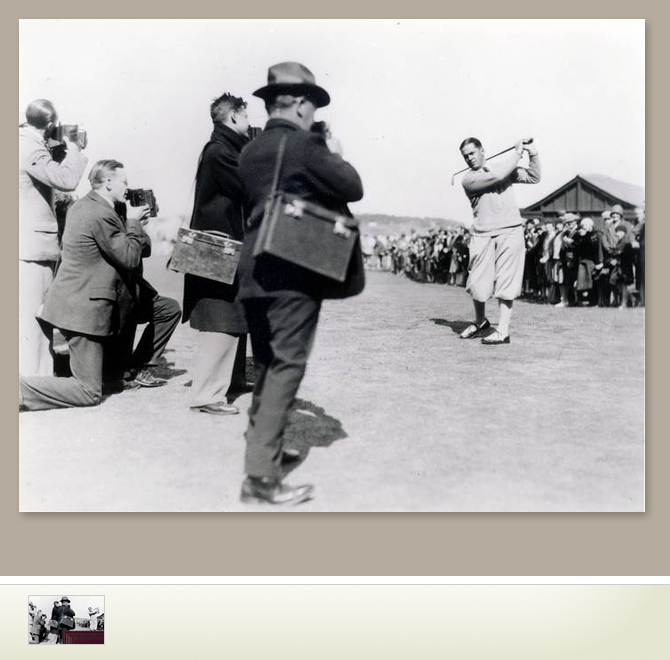 Jones, Bobby - 11 x 14 Photo - 1930 British Amateur Champion
Bobby Jones takes a moment to pose for the press before the start of the tournament at The Old Course. "The stars are with Bobby in this tournament," said a prophesying fan talking to O.B. Keller. "His luck is fixed as the orbit of a planet. He cannot be beaten here." Bobby Jones would indeed go on to win his first and only British Amateur Championship. Putting behind him what he considered to be the most difficult of the Grand Slam's four legs.
This 11" x 14" black and white historic photograph has a sepia tone and is available unframed or framed in a cherry finish with double matting and a gray parchment background and engraved brass title plate.
Framed outside dimensions are 18" x 22".
Item: PJBA