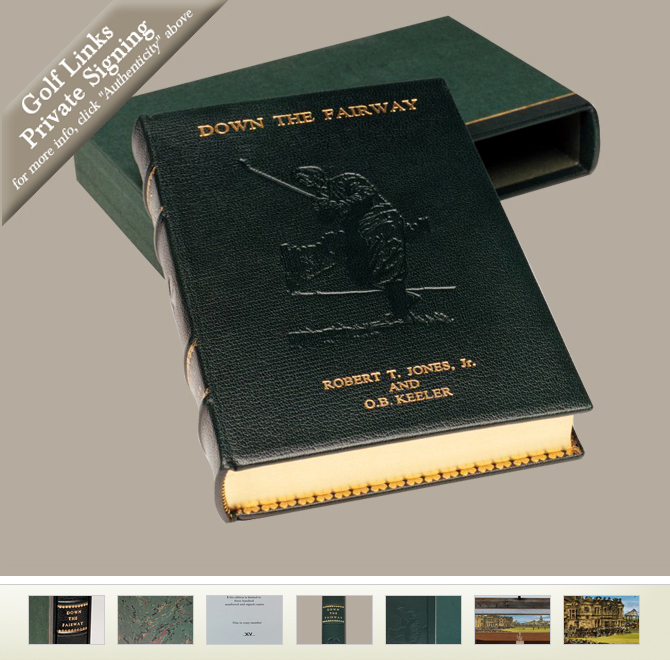 Down the Fairway - 75th Anniversary Limited Edition
Each limited edition has been signed by Jack Nicklaus!
Bobby Jones autobiography was originally published in 1927 as a limited edition of three hundred copies and now sells in excess of $10,000. Most regard this classic to be one of the most important golf books ever. To commemorate the 100th anniversary of his birth on St. Patrick's Day in 1902 and the 75th anniversary of his Grand Slam a limited edition of 100 copies were elegantly hand-crafted with Irish linen thread, hand-bound in tanned East Indian goatskin with hand-laid gold lettering. Jack Nicklaus wrote a special forward for this special limited edition and also personally signed each copy. Hidden within the book's gilt edges is a fore-edge painting of Bobby Jones at St Andrews painted by artist Linda Donais Weir.
Only a few copies remain!
9 3/4 X 1 1/2 book only. With slip cover 10 x 1 3/4
Item: BDFL