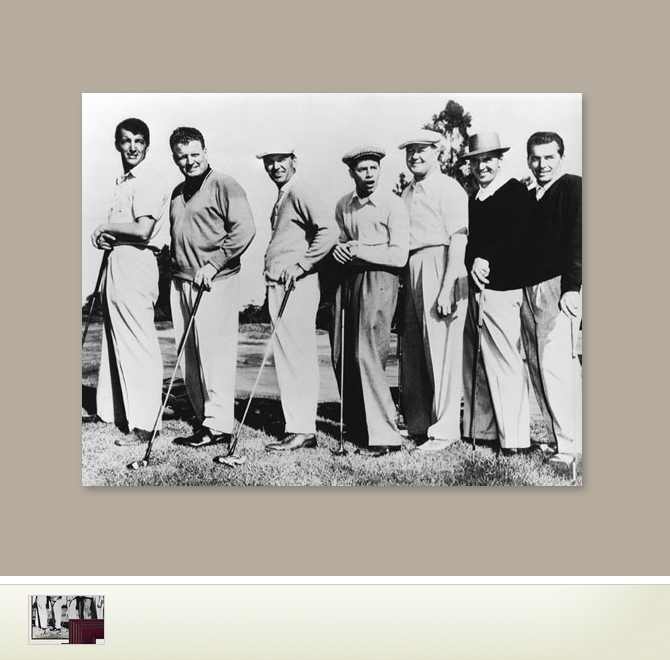 The Caddy & Friends
What a lineup! From left to right we have Dean Martin, not certain about the second gentleman -- we think it may be Jack Burke, Ben Hogan, Jerry Lewis, Byron Nelson, Sam Snead, and Julius Boros.
This 11" x 14" black and white historic photograph has a sepia tone and is available unframed or framed in a cherry finish with double matting and a gray parchment background and engraved brass title plate.
Framed outside dimensions are 18" x 22".
Item: PRCF