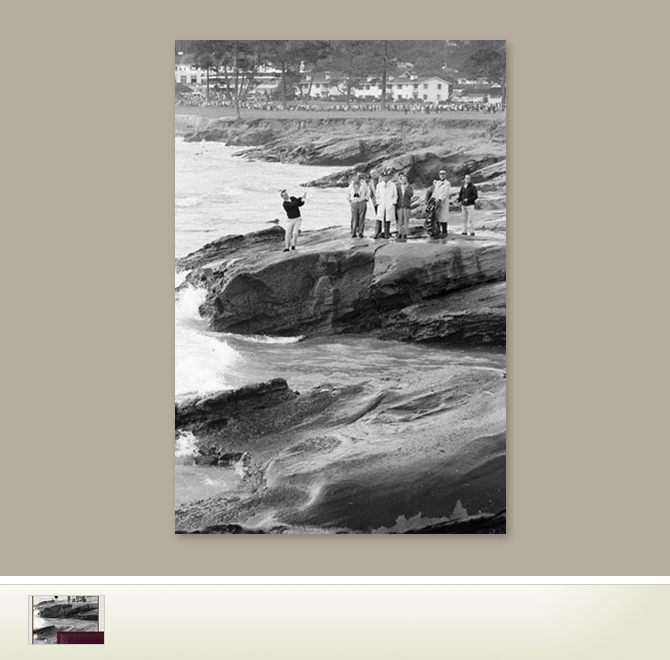 Palmer, Arnold - Pebble Beach
Golfers often face an unannounced competitor — nature itself! Arnold Palmer discovered that for himself in 1963 and 1964 at Pebble Beach, when shots into the rocks on the par three 17th hole wiped him out of contention two years in a row. At the time, local rules defined the rocks as "part of the course." This photo was taken on January 18, 1964 during the Bing Crosby Pro Am. Standing in the middle of the group next to Palmer was three time Masters champion Jimmy Demaret, a commentator at the event who noted that "his nearest legal drop would be in Honolulu." After Palmer hits his shot over the green into shallow, rocky water, he takes a nine on the hole.
This 11" x 14" black and white historic photograph has a sepia tone and is available unframed or framed in a cherry finish with double matting and a gray parchment background and engraved brass title plate.
Framed outside dimensions are 18" x 22".
Item: PPAP