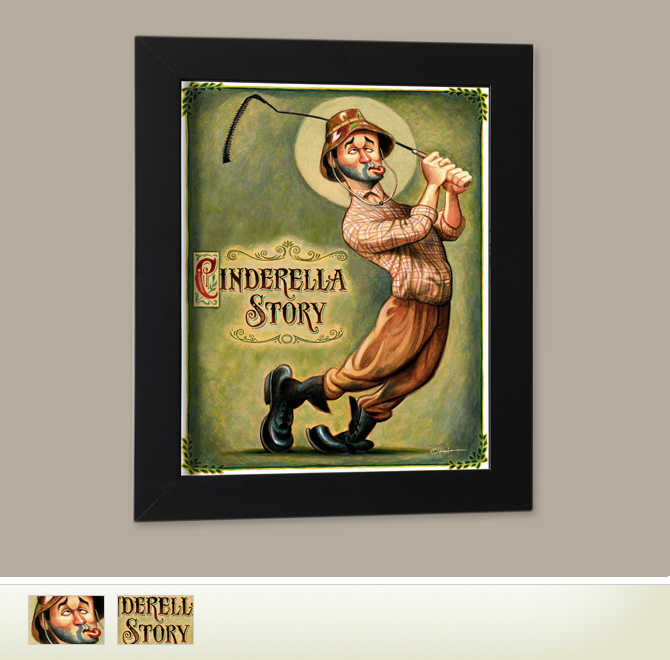 O'Keefe, David - Cinderella Story
David O'Keefe's tribute to Bill Murray's unforgettable assistant greenskeeper, Carl Spackler, from the hit 1980 film Caddyshack
David O'Keefe was raised on Hollywood, sports and rock and roll music and has an acute awareness of the images and personalities that have colored the lives of his generation. Art is style. It often imitates life, but there are times when it goes down its own path with results that explode with wit and outrageous character. That is the experience you have when you explore the art of David O'Keefe. It's a blend of caricature with color delivered in a truly unique pop art manner which makes you pause with recognition of the subject before the depiction attacks your funny bone.
Available in 2 Sizes either Framed or Unframed.
Unframed: 16"x20" or 22"x28"
Framed Dimensions: 21"x24" or 27" x 33"
Item: OCS