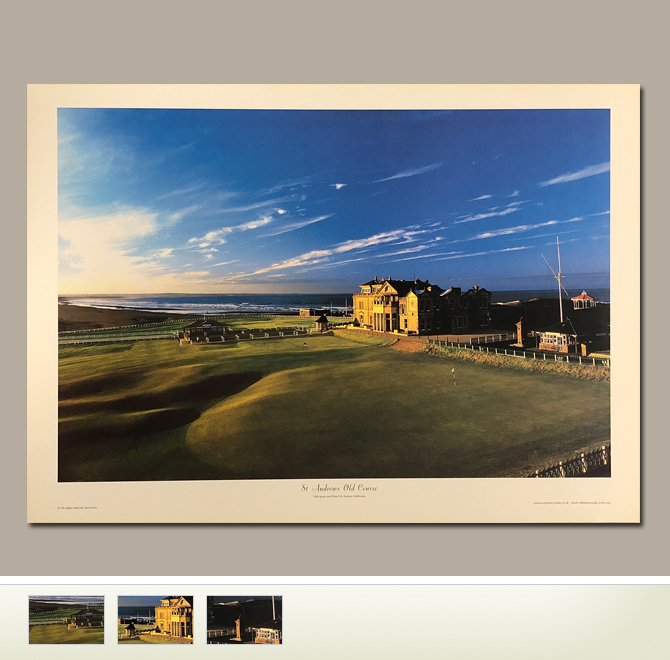 St Andrews - 18th Green and Royal & Ancient Clubhouse
This panoramic is one of most popular images of the historic Old Course at St Andrews. The R & A Club House is shown on the right, bathed in golden light.
From his studio in St Andrews, Scotland, Iain Macfarlane Lowe has built upon his reputation as one of the world's most respected golf course photographers. He travels extensively throughout the British Isles in a constant quest to snap the perfect photograph — shooting and re-shooting golf's legendary courses.
Unframed Dimensions: 28" x 20.25"
Item: 32004