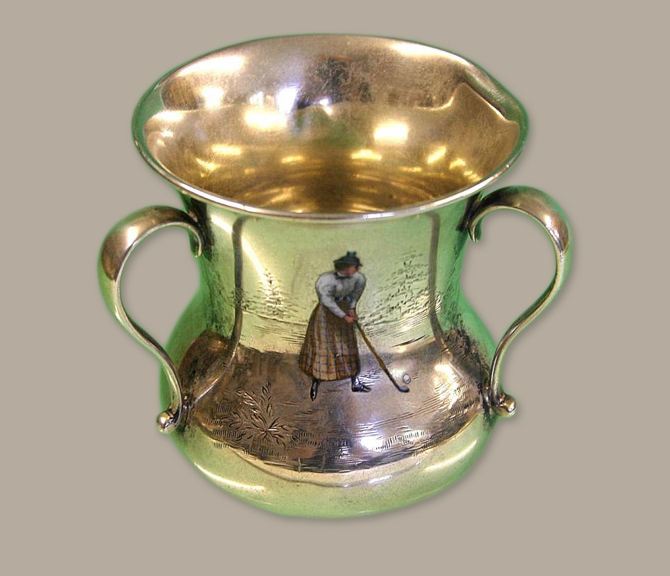 Rare Miniature Golfing Tyg
Regular Price $5,000
A Savings of $2,600!
This very rare, three-handled Gorham silver and enamel miniature golfing tyg is c. 1898 and is decorated with a rare enamel lady golfer using a longnose playclub. The base is stamped with the makers silver sterling lion crown and initial marks introduced in 1868 - overall 2.5" x 2.5" - minor knock to the rim but still a very stunning and desirable item.
Item: M949