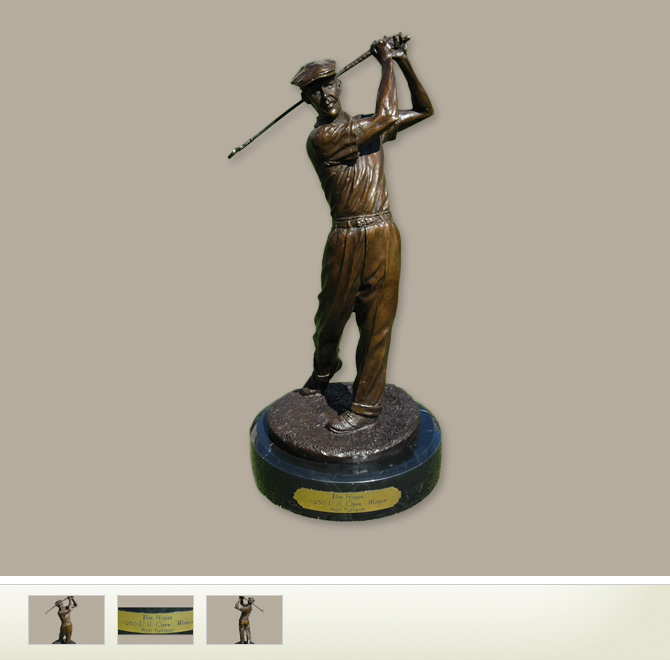 Hogan, Ben - Bronze Sculpture
Just weeks after returning from a near death car accident, the incomparable Ben Hogan staggered through the U.S. Open at Merion CC, barely able to walk. In one of the greatest comebacks in history, Hogan used his now famous "1-iron" on the 18th hole to propel him to victory.
This striking sculpture, by renowned artist Ron Tunison, shows us the focus and grit of Mr. Hogan's countenance, as well as, the esoteric detail of the extra spike on his right shoe. Each bronze sculpture is mounted on a marble base.
Ron Tunison, the New York-based sculptor, is best known for his work involving the Civil War. Three of his pieces are prominently featured at Gettysburg, including the General Samuel W. Crawford Monument, the Friend-to-Friend Masonic Memorial, Irish Brigade Monument and The Delaware State Monument. Tunison is known as a storyteller with a rare ability to capture emotion in the faces and body language of his figures. His works have been hailed for their historical authenticity and meticulous attention to detail.
The sculpture stands 13" tall and overall height with base is 14 1/2".
Item: 11001