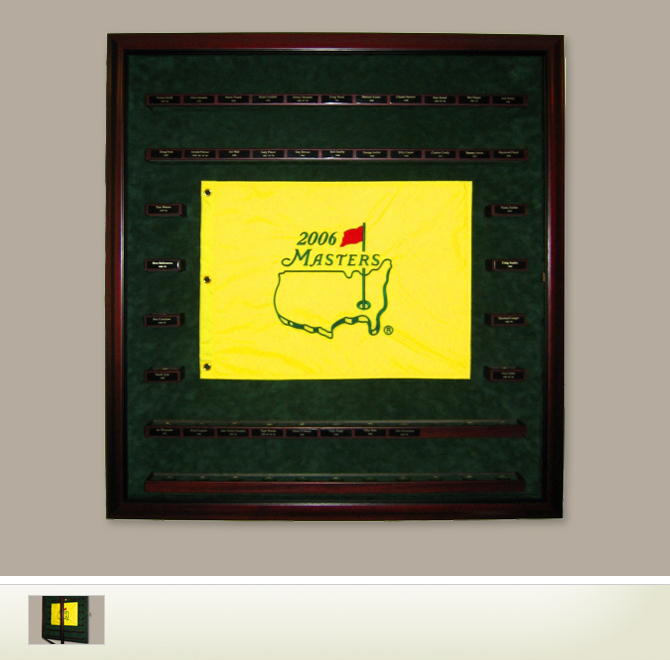 52 Masters Ball Display Case
What an incredible collection that can be built over time - an autographed ball from every Masters champion. Balls are not included but a Masters flag(year will vary) and engraved plates with the name and year(s) of every Masters champion are. There is room to add autographed balls for future winners.
Protective UV glass will protect your collection for generations to come and the handsome mahogany and green suede mat will be the perfect way to showcase your collection!
30" w x 32" h
Item: HHMF101