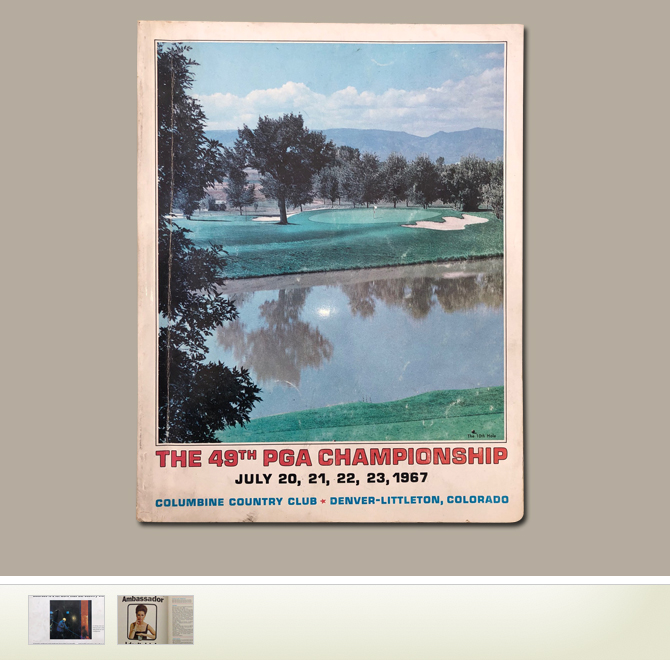 1967 PGA Championship Program
The 1967 PGA Championship was the 49th PGA Championship, played at Columbine Country Club in Columbine Valley, CO. Don January won his only major title in an 18-hole playoff over Don Massengale (69-71). Both had overtaken the leaders with low scores in the fourth round on Sunday.
This PGA program from the 1967 Championship is in good condition.
Item: M2339