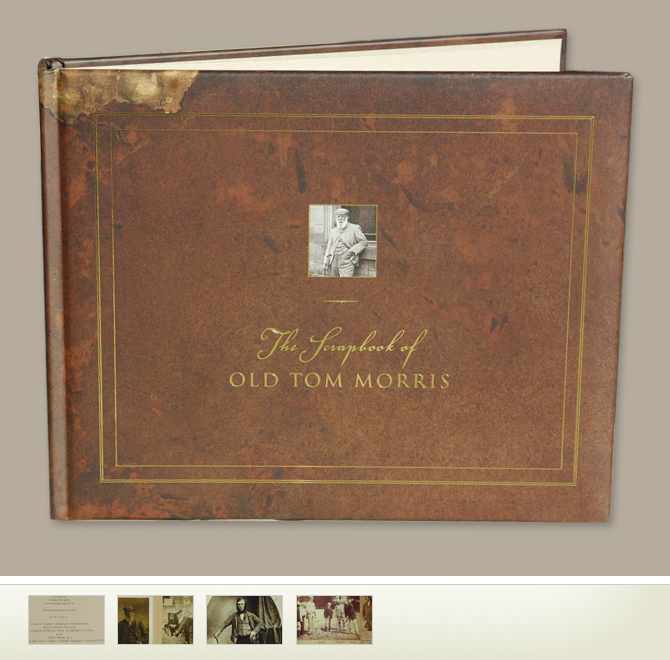 Old Tom Morris Scrapbook by David Joy
Inspired by British Royalty, 'The Scrapbook of Old Tom Morris' is the most unique and one-of-a-kind book ever published. Old Tom Morris was golf's first superstar- golf professional, club maker, greens keeper and architect- all at the home of golf- St Andrews. The scrapbook, assembled by David Joy, contained minutes from the R&A annual meetings, the original rules of golf, vintage photographs, scorecards from the early Open's and famous challenge matches, and a view into the life of an incredible man. The 'Scrapbook' would not have been published, had Prince Andrew not asked to see the book when David Joy was reading from it at a private dinner party at St Andrews...once he saw it, he asked if he could take it home for the night. Joy reluctantly handed it over, and when he met with Prince Andrew in the morning, the royal just raved about the 'Scrapbook'. Once we heard the story, and saw the book for ourselves, we had to make copies and share this treasure with golfers all over the world.

This new, first edition will be a welcome addition to your library!
Item: BSBLB