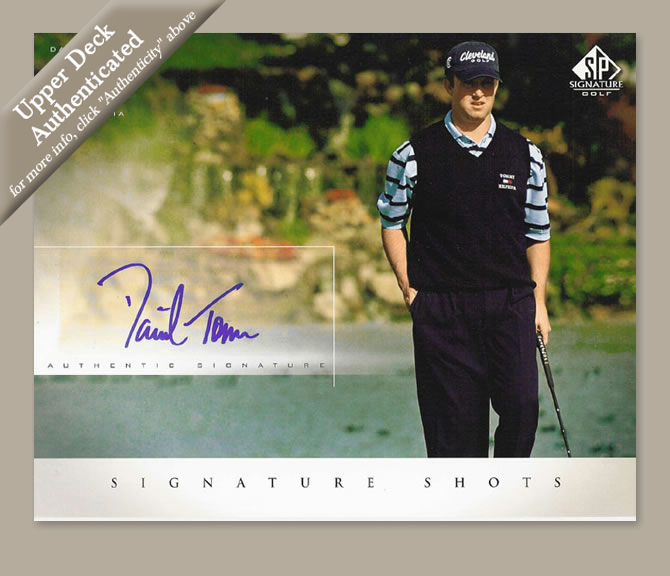 Toms, David - Autographed 8"x10" Trading Card
Regular Price $29
A Savings of 50%!
David Toms
Born: January 4th, 1967 in Monroe LA.
David joined the PGA Tour in 1992. He has won one major championship, the 2001 PGA Championship at the Atlanta Athletic Club, and a total of twelve events on the PGA Tour.
He has spent a considerable amount of time in the top 10 of the Official World Golf Rankings (over 175 weeks between 2001 and 2006[1]) and ranked as high as 5th in 2002 and 2003.
His winning score of 265 in the 2001 PGA Championship is the lowest absolute 72-hole score ever recorded in a major championship.
In 2004 and 2005, the Upper Deck Company produced 8 x 10 autographed images on card stock. These pictures present themselves as glossy photographs. The Upper Deck Company commissioned private signings with these stars. The backs of each card expressly warrants the authenticity of the signature of the depicted golfer.
Item: D1674DT