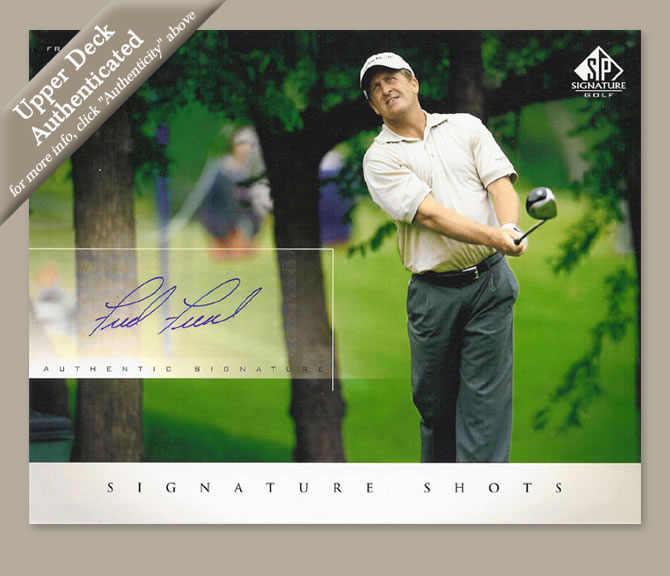 Funk, Fred Autographed 8
Frederick Funk
Born: June 14, 1956 in Takoma Park, MD.
Fred graduated from the University of Maryland, College Park in 1980 with a degree in law enforcement. He turned professional in 1981 but worked as a golf coach at his alma mater from 1982 to 1988, not becoming a member of the PGA Tour until 1989.
He picked up a number of wins from 1992 onwards, and without quite becoming one of the top stars on the tour, did well enough to reach the top 20 on the career money list. He was a member of the United States teams at the 2003 and 2005 Presidents Cup and the 2004 Ryder Cup.
On March 28, 2005, Funk picked up the biggest win of his career, becoming the oldest player ever to win The Players Championship as well as the Skins Game, during which, to satisfy a friendly bet, he wore a pink skirt that Annika Sörenstam pulled out of her golf bag when she outdrove Funk on the par five third hole. The skirt was actually picked out by his wife, Sharon.
In 2004 and 2005, the Upper Deck Company produced 8 x 10 autographed images on card stock. These pictures present themselves as glossy photographs. The Upper Deck Company commissioned private signings with these stars. The backs of each card expressly warrants the authenticity of the signature of the depicted golfer.
Item: D1674FF