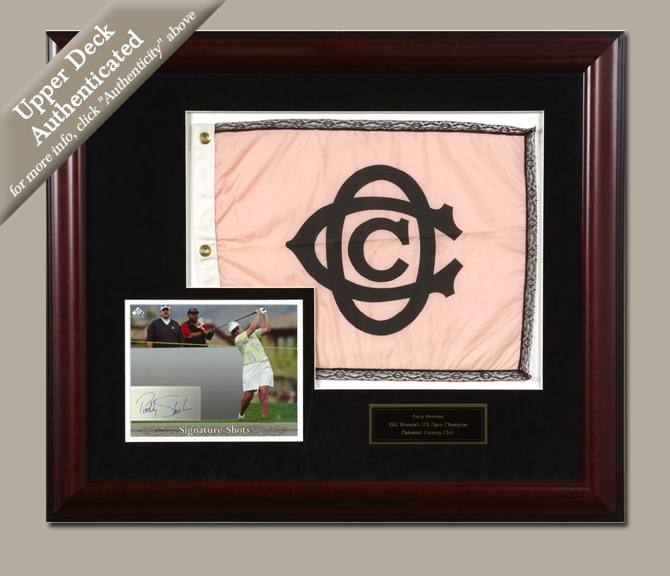 Sheehan, Patty - Autographed Photo and Oakmont Flag
The 1992 U.S. Women's Open Championship was played at Oakmont Country Club. It is the only event to have been recognized as a major by the LPGA since its founding in 1950; the other current majors were established later.
Patty Sheehan made up for a crushing disappointment in the 1990 Women's Open with a playoff victory over friend and former college teammate Juli Inkster. Sheehan birdied the last two holes to tie Inkster, then won in an 18-hole playoff the next day.
In 2004 and 2005, the Upper Deck Company produced 8 x 10 autographed images on card stock. These pictures present themselves as glossy photographs. The Upper Deck Company commissioned private signings with these stars. The backs of each card expressly warrants the authenticity of the signature of the depicted golfer.
Framed Dimensions: 33 1/2" x 28 1/4"
Item: D1671